NBA New Orleans Hornets
Playground Rebuild, December 8, 2007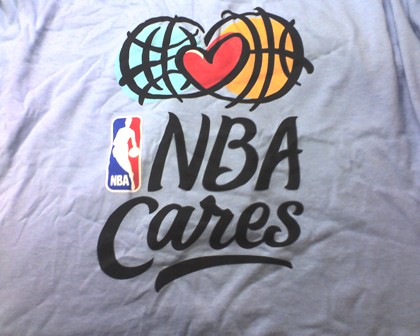 ...Chef Emile and Mr. Paul Preau of Cook Me Something Mister cook for the NBA Cares program. We did a Throwdown Chicken and Sausage for 200 people.!
Contact us for further details....ChefEmile@CustomCatering.net
to Home Cookin' Page or Return to Off-Premise & Picnic Photo Album
Chef Emile L. Stieffel, Aurora Catering, Inc. email address: ChefEmile@CustomCatering.net
Copyright © 1995 [Aurora Catering, Inc.]. All rights reserved.
Revised: November 02, 2009.