Harold Mollere's 80th Birthday Party
and Family Reunion
November 8, 2008
What a beautiful couple, Harold and Verlee Mollere, of Metairie, Louisiana!!
It was Harold's 80th Birthday and he was going to party!!
Ms. Verlee picked out a great menu of ......
Seafood Gumbo with Chicken Stock Rice
Assorted Finger Sandwiches
Breaded chicken strips with Creole Mustard Dipping Sauce
Mini Muffalettas
Oyster Patties
Chicken and Sausage Jambalaya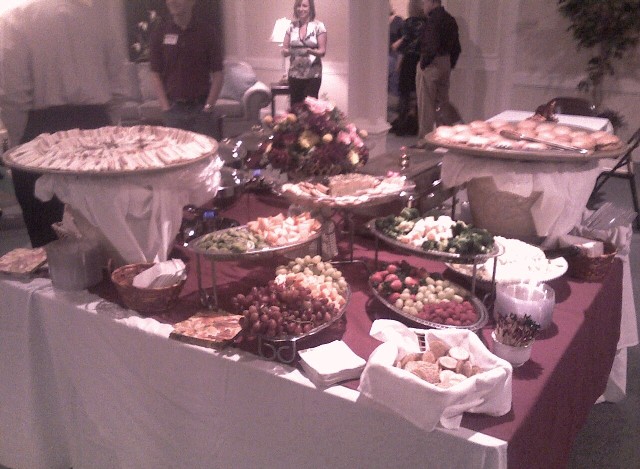 Cheese, Fruit and Vegetable Trays
Then as Lagniappe, we through in a homemade Louisiana Mushroom Soup!
The party was not just for Harold but was a reunion for the entire family there were people from all over the nation!!
YEP, it was a party!!
Ms. Kim Kahoe was our bartender for the evening!!
Contact us for further details....ChefEmile@CustomCatering.net
to Home Cookin' Page or Return to Off-Premise & Picnic Photo Album
Chef Emile L. Stieffel, Aurora Catering, Inc. email address: ChefEmile@CustomCatering.net
Copyright © 1995 - 2008 [Aurora Catering, Inc.]. All rights reserved.
Revised: November 21, 2016.